The Nobel Peace Prize winner of 2014, Kailash Satyarthi has started a massive campaigning throughout the whole country in order to curb the sexual abuse and the conventional practice of engaging children for both commercial and domestic purposes in India. Satyarthi, 'the seeker of truth' is roaming from Kashmir to Kanyakumari with his team making aware people not to tolerate anything which can disrupt the physical and mental health of a single child. Lecturing in different schools, colleges, universities and other public places he is trying to form a strong new generation to ensure safety for each and every child. The name of the programme has been given as – "Bharat Yatra''. In the official website, it has been said that the notion of Bharat Yatra is –"to make India safe again for children.''
After gaining an immense success and a world wide popularity in his previous mission – "Bachpan Bachoo Andolan'' (Save the children movement), Satyarthi is still determined in his vision and mission. 
On that mission he rescued thousands of children who are now in their normal life again. Today, so many of them are in the respectable positions of our society. As the ardent disciples of Satyarthi, they also have joined in this present mission with the dream in their eyes that not a single child will be abused sexually and deprived further from his/her inherent right i.e. to enjoy childhood with unbound happiness.
Satyarthi was assaulted many a times physically. His endeavors were restricted so many times by creating pressures; he had to give up his job in order to concentrate on his mission but this serene, sublime man with a fearless attitude did not ever compromise with his dream.
Coming to this stage of life, honours and rewards are merely numbers to him. The recipient of the Harvard University Award "Humanitarian of the Year" of 2015, Mr Satyarthi and his organization - Kailash Satyarthi Children Foundation (KSCF) welcome everyone to cordially to join in this holy and auspicious mission to make a milestone for those children who still do not stop to dream for a better tomorrow. 
For more information click- https://bharatyatra.online/ .
You can watch this video on youtube- https://www.youtube.com/watch?v=2oLJAJB2be8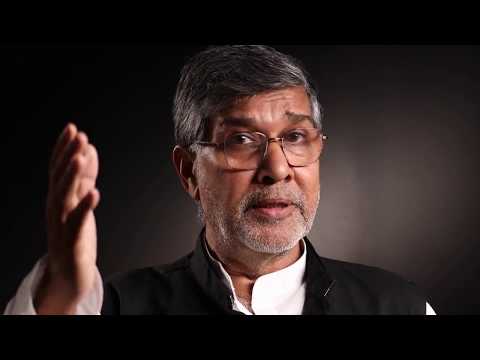 ---
---
If you want to add more comments to the article or you see any thing incorrect please write a comment below and we will surely get back to you.
---
---
Trending Articles
---